Göteborg, Sweden. 12th to 14th January 2024.
Meet EPOS Sweden and its Nordic partners at the exhibition of the 36th Nordic Geological Winter Meeting in Göteborg, Sweden. We are available to the Nordic geosciences community to inform about EPOS, answer questions and demonstrate the data portal and EPOS services. Welcome!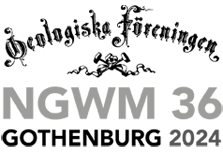 Levi, Finland. 31st October to 2nd November 2023.
At the 14th Fennoscandian Exploration and Mining Conference (FEM 2023), EPOS Sweden will showcase and advertise EPOS services, open data and added value. Visit us in the exhibition at booth A33!
Virtual event, 13th September 2023, 09:30 - 12:00 - Download the flyer
Är du intresserad av geovetenskapligt data från hela Europa? Jordbävningar i Grekland, landhöjning i Skandinavien, magnetiskt data från X eller Y-data från Z? The European Plate Observing System (EPOS) är en forskningsinfrastruktur som tillhandahåller just det. EPOS Sverige bjuder in till en förmiddag med information - vad EPOS är, hur EPOS kan utnyttjas i forskning och hur just du kan ta del av EPOS.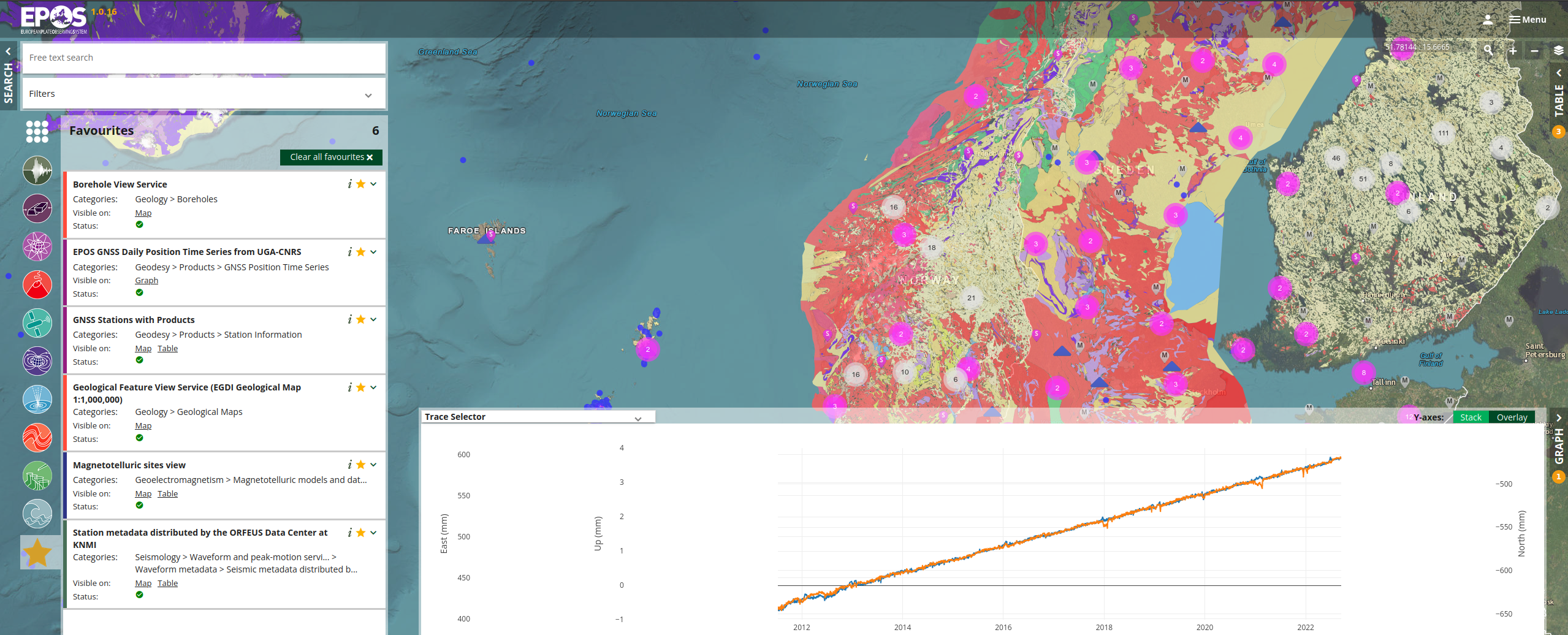 The European Plate Observing System (EPOS) is the single, genuinely pan-European distributed research infrastructure for data and data services related to studies of the solid Earth. The new EPOS data portal, launched in April 2023, provides homogenised FAIR data and services about the solid Earth. It facilitates open access to multidisciplinary, trans-national data through a single access point. EPOS users can explore and combine data sets in new ways, and use them for innovative science or a wealth of other purposes, from basic research to applied Earth sciences.
EPOS Sweden is inviting you to a morning dedicated to EPOS and its data portal. We will explain the EPOS research infrastructure and how it works. We will demonstrate how EPOS can be utilised for your research and show how you can get involved.
Join us via Zoom at
https://uu-se.zoom.us/j/65389481995
13th September 2023, 09:30 - 12:00
Programme
09:30 - 09:40 Welcome and summary in Swedish
09:40 - 10:10 The European Plate Observing System (EPOS)
10:10 - 10:40 Thematic communities in EPOS (Thematic Core Services, TCS)
10:40 - 10:50 Break
10:50 - 11:35 Demonstration cases
11:35 - 12:00 Questions and discussions
For more information on EPOS, please visit www.epos-se.se (EPOS Sweden) and www.epos-eric.eu (EPOS).
20th to 22nd September 2023, Luleå University of Technology (LTU), Luleå, Sweden
EPOS Sweden and RFCS PostminQuake project
On behalf of EPOS Sweden, LTU is glad to invite you to participate in the Scientific Workshop on Mining and Post-Mining Seismicity. Mining-induced seismicity is a well-known issue that has become increasingly important as underground mines go deeper and deeper. Post-mining seismicity has until now been poorly studied, but recent research shows that it should be considered as an induced seismic hazard in mine-closure procedures.
The main objective of this workshop will be to share knowledge about recent advances in both domains. It will gather mining engineers from Europe and research community involved in the EPOS Thematic Core Service for Anthropogenic Hazards (TCS-AH) and in the RFCS PostminQuake project.
Program
The Workshop is planned for two days (08.30 to 17.00) and a preliminary workshop programme available for download.

Day 1 – will be for presentation and discussion of the results from research in both mining- and post-mining induced seismicity.

Day 2 – will be for introduction to EPOS Sweden, and the EPOS TCS Anthropogenic Hazards EPISODES platform; a discussion and brainstorming will identify important and challenging problems that need attention and investigation.

A site visit at Malmberget mine (LKAB) (~250 km from Lulea) will be organized on Day 3 (maximum number of attendees – 14).
The registration for the meeting is open until September 6th: https://www.trippus.net/Scientificworkshoponmining    
For more information, including registration, please visit the website of the event at LTU.