The EPOS Data Portal was officially launched on 25th April 2023, at a Townhall meeting during the European Geosciences Union (EGU) General Assembly.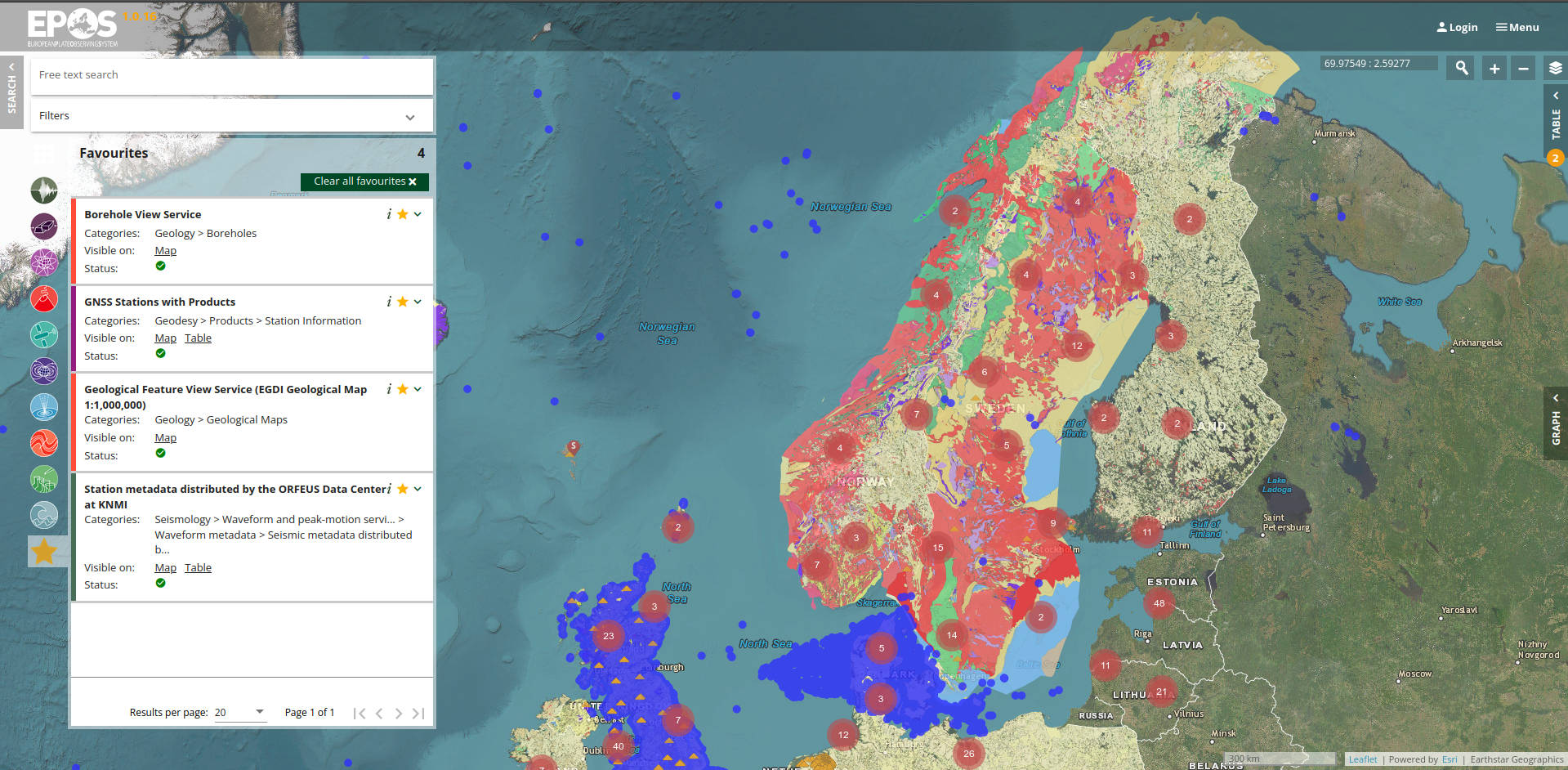 At present, EPOS Sweden provides data to the Seismology, GNSS, Geomagnetic Observations and Geological Information and Modelling communities.
Please visit the data portal via the link provided at the EPOS Sweden front page or go directly to https://www.ics-c.epos-eu.org.
A guided tour of the data portal is offered in a pop-up on the first visit. The guided tour and video guides are also accessible from the portal's main menu.